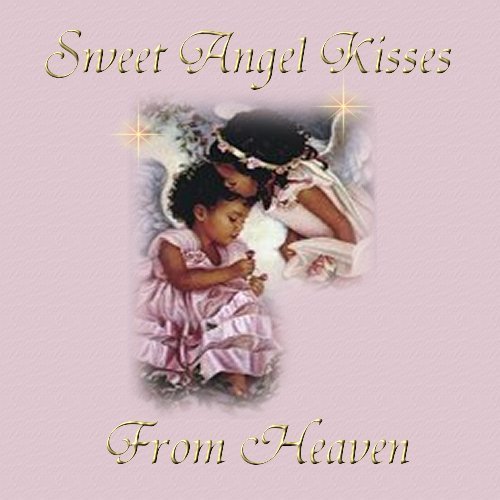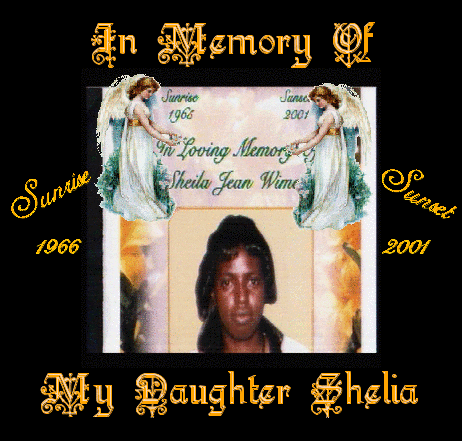 A million times we've needed you,
A million times we've cried,
If love alone could've saved you,
You never would have died.



In life we loved you dearly,
In death we love you still,
In our hearts you hold a place,
No one else will ever fill.



It broke our hearts to lose you,
But you didn't go alone,
Part of us went with you,
The day GOD called you home.

In Memory Of My Daughter Shelia
REST IN PEACE

Terron is 17 & Tierre is 12. This picture I had framed & put in with Sheila so that she would have her children with her forever. Sheila was murdered AND it was never solved! One year ago tonight, someone took a very large part of my life away. I can't believe it has been a whole year since I saw my Sheila, heard her laughter, saw her smile, felt her love. I have other children & I love them dearly but Sheila was our beacon of light. She was the calm in our storm, the one to go to if there was a problem or if there was just a need to talk. Sheila believed it was her calling to help anyone who needed it, she fed people, she gave them a place to sleep if needed. She bought clothes for friends' babies. Last year she completely did a wedding for a friend. I mean she did everything. The decorations, the location, the food, (she made me do the cake). It was beautiful. That friend came to me crying last night......missing her best friend! I don't mean to make her sound like a saint, she wasn't! Sheila was & always will be one of the good ones taken much to soon!!!!! You, my friends, have come to know Sheila through me..........there is so much more you won't ever get to know, but believe me, you would have loved her just as I do. I want to thank you for letting me introduce my daughter to you. ~ Marilyn ~


***A REWARD FUND HAS BEEN SET UP*** Terron will be 18 on May 26th & Tierre is now 13. The fund is set up as:
Sheila Wimes Reward Fund
Acc# 179450
Three River's Federal Credit Union
1615 Northland Boulevard
Fort Wayne, Indiana 46825
--------------------~ marilyn ~--------------------------